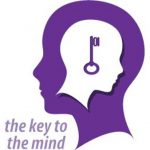 From time to time obstacles prevent us from becoming the person, couple, family or worker we strive to be.
The psychological well-being of an individual should be given utmost importance as it balances the entire life of an individual. If your mind is healthy and filled with healthy thoughts and virtues, you are bound to have a more fulfilled life. The mental health of your loved ones and you should be at par to lead a healthy psychologically balanced life.
The practitioners at Pakenham Medical Clinic are here to help you understand and manage the difficulties you face. Our team includes highly experienced specialists in the fields of psychology, general practice and counselling. Whatever be psychological needs, whatever be your difficulties of life – we are here to help you.
Everyday problems, like stress from work or study; feeling unmotivated; anxiety; relationship issues and coping with injuries or illness can significantly affect your life.
Addressing these common issues are essential to maintaining a fulfilling and enjoyable life. We offer training in anxiety and stress management, depression management and healthy lifestyle skills. Our qualified and experienced staff can help you develop the skills needed to manage life stressors and promote good health. We use evidence based counselling methods and techniques to help the individual with his/her psychological well-being.