Pakenham Medical Clinic Offers Anti-wrinkle Injections and Facial Rejuvenation Treatment
Anti-wrinkle injections have long been used to reduce wrinkles, crow's feet among other skin problems like smoker's lines, pebbly chin, frown lines, and bunny lines. These injections have a neurotoxin that helps relax the underlying small muscles below the skin. This, in turn, makes the lines and wrinkles go away.
Our experienced doctors at Pakenham Medical Clinic offer anti-wrinkle injections at the practice.
Anti-wrinkle injections are quick and take little to no time to administer, approximately less than fifteen minutes. The results also last long upto six months. The treatment can also be used with other options like dermal fillers to treat static as well as dynamic wrinkles.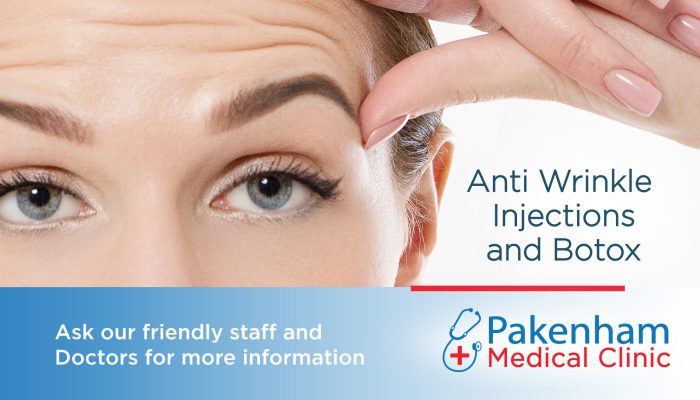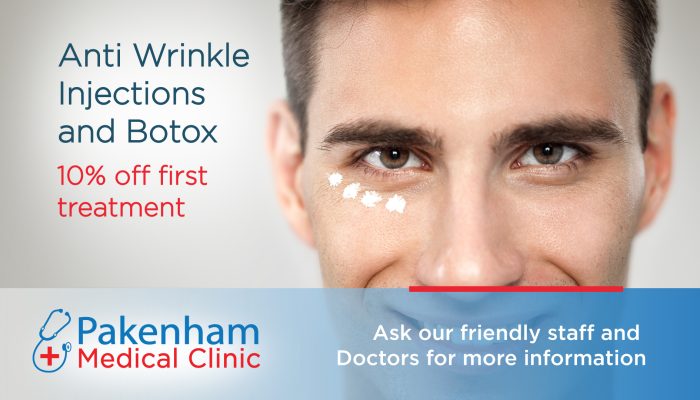 Frequently Asked Questions