Consultations from Experienced Dieticians in Melbourne
How Qualified are the Dieticians?
All of our dieticians in Melbourne are professional health experts with university qualifications. It is proven by research that a balanced and healthy diet has numerous benefits. The dieticians know how to utilise food as well as drinks to aid good health and well-being of patients. Our experts also know how to reduce the risk of chronic disorders and manage specialised dietary needs.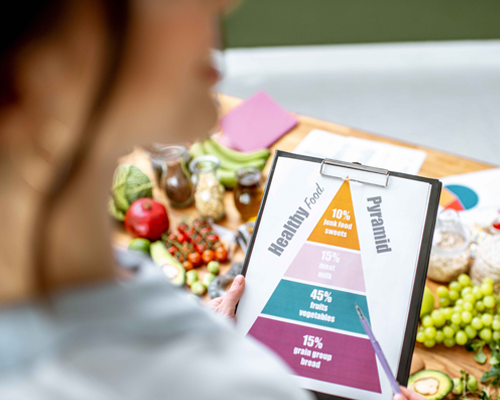 What all Services Does an Enthusiastic and Passionate Dietician Provide?
Our dieticians pride themselves on their knowledge of nutrition and are passionate about all key areas. Here's what they can help you with:
Food intolerances and IBS (this also includes Low FODMAP diet)
Coeliac Disease
Eating disorders such as binge eating
Diabetes (Including Type 1, 2, and Gestational)
High cholesterol or blood pressure conditions
Weight management
Nutritional advice for general good health and well-being
Are There Any Areas of Interest Your Dieticians Have?
Our dieticians have two special areas of interests: chronic dieting and eating disorders. Many have the urge to lose weight fast and switch to dieting to accomplish their goal. Most people even experience inverse effects of dieting. After achieving a good weight loss over time, people again tend to gain weight, either what they had before or more. Thus, they end up becoming more fat or heavy than they initially were.
The known cause for weight gain or developing an eating disorder is Fad Dieting. Since our dieticians have a special area of interest they can help patients form the perfect bonding with their food and help them enjoy life as opposed to following a strict diet.
Where do the Dieticians Practice?
Our dieticians offer consultations and practice at our Pakenham Medical clinic. We offer professional and personalised one-to-one consultations to all our patients.
What Does a Dietician Exactly Do?
The job of a dietician is to assist and council patients with any kind of nutritional issues as well as recommend the right food and eating habits.
Dieticians help patients on a number of areas like:
Cooking skills
Preference for certain food
Lifestyle choices
Medical disorders
Beliefs or values
Dieticians, however, do not impose restrictions on patients. Instead they help them come up with the right goal in the context of eating an appropriate meal. Together with the patient, dieticians work out the ideal plan on how this can be accomplished.
Is There a Difference Between a Nutritionist and a Dietician?
Yes, nutritionists and dieticians differ in many ways. For starters, the term nutritionist is not protected so anyone can say that they are nutritionist. Some can complete an online course or just to show that they are a nutritionist though there are some that finish a university bachelor's degree to do the same.
Nutritionists can give an entire perspective on things. They are usually hired by government associations or schools to help in developing food policies to promote healthy living among people.
When seeking a nutritionist, it is vital to see if they are associated with the Nutrition Society of Australia. You can find good registered nutritionists this way. If they are not registered, it is better to find someone else who is certified on a higher level. Seeking inexperienced ones might do more harm than good.
For dieticians, they are required to finish a university degree of minimum four and half years. Compared to nutritionists, they are good at looking at the smaller perspective of things. It is good to know that dieticians are the only practitioners trained in dedicated Medical Nutritional Therapy which is considered as the science of doing dietary changes to the food to influence medical disorders.
Dieticians use a one-to-one approach and help people manage particular health disorders as well as decide the favorable food to be consumed for patients. If they want to practice, they need to be registered with the Dietitian's Association of Australia (DAA). That's because registration is the safest way to ensure patients of the genuineness of their service. Registering with the DAA also gives dietitians the title of an Accredited Practising Dietitian which is protected by the law.
What are the Services Offered by a Dietician?
A dietician may offer numerous services which depend on their working area. Apart from one-to-one consultations, they also help with talks and offer presentations to different organisations and people.
What do Dieticians Assist With?
Dieticians assist with anything that involves food and eating. They help people decide what is good to eat and also find the best way to eat. This could include anything from planning their food shopping to assisting with the amount of food they need to take to work. They suggest different eating strategies too such as mindful eating.
Why Choose Dieticians from Pakenham Medical?
Dieticians that practice at Pakenham Medical offer more than dietary advice to our patients. They are experienced practitioners and hold valid degrees in the field of dietary and nutritional studies
When it comes to consultations our dieticians do not make any false or misleading claims but offer genuine dietary advice that is backed by research. They are also registered with the Society of Australian Independent Dietitian-Nutritionists. So you are rest assured that you get genuine service whenever you need.