The Antenatal Shared Care Program aims to provide a high standard of antenatal care for women who have a low risk pregnancy. The women are cared for by the Antenatal Services at the Hospital in conjunction with their General Practitioner (GP). Shared Antenatal Care enables women to be seen regularly by their Doctor of choice who is familiar with their medical history. It reduces the number of Hospital visits and waiting times at Hospital Outpatient Clinics.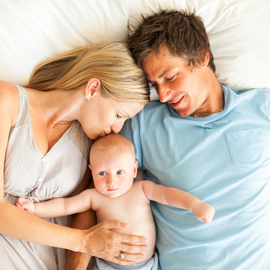 It is important to inform the staff at the reception that a shared antenatal consultation is required when booking an appointment.
PLEASE CHECK IF THE DOCTOR IS AVAILABLE FOR SHARED CARE.
Our experienced Practice Nurses also see antenatal patients prior to the Doctor.
At Pakenham Medical Clinic we provide:
A high standard of antenatal care to women who are considered suitable for Antenatal Shared Care.
Choice, continuity of care and greater accessibility for women by seeing their GP during pregnancy.
GP's with a recommended 'Best Practice' standard of antenatal care.