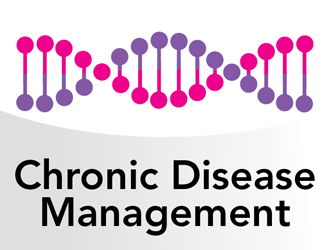 General practitioners of Pakenham Medical Clinic have undergone training to assist patients to learn how to better manage their condition with diseases like Diabetes, Heart Disease and Asthma. They manage patients with chronic diseases such as 
asthma, 
arthritis 
coronary heart disease, chronic obstructive pulmonary disease, diabetes, renal impairment, 
High blood pressure, Stroke.
We work with our patients on prevention of chronic diseases and provide regular checks on cholesterol, glucose and blood pressure and help patients improve these. GPs use the Diabetic risk assessment tool and Australian Cardiovascular Risk Predictor to target those at moderate to high risk and also factor in family history and smoking status.
Evidence has shown that chronic diseases are best treated in a planned setting with a protocol for regular GP reviews and specialist input where appropriate. This can be achieved through something called a GP Management Plan (or Care Plan). Our GPs will determine whether a plan is appropriate for you.
The Chronic Disease Management (CDM) Medicare items are for General Practitioners (GPs) to manage the health care of people with chronic or terminal medical conditions, including those requiring multidisciplinary, team-based care from a GP and at least two other health or care providers.
Eligibility
A person who has a chronic or terminal medical condition (with or without multidisciplinary care needs) can have a GP Management Plan (GPMP) service.
A person with a chronic or terminal medical condition and complex care needs, requiring care from a multidisciplinary team, can have a GPMP and Team Care Arrangements (TCAs).
A chronic medical condition is one that has been (or is likely to be) present for six months or longer, for example, asthma, cancer, cardiovascular disease, diabetes, musculoskeletal conditions and stroke. There is no list of eligible conditions. However, these items are designed for patients who require a structured approach to their care and to enable GPs to plan and coordinate the care of patients with complex conditions requiring ongoing care from a multidisciplinary team.
GP MANAGEMENT PLAN
A GP Management Plan (GPMP) can help people with chronic medical conditions by providing a comprehensive, organised approach to care. A GPMP is a plan of action that you have agreed with your GP.
The GPMP:
identifies your health and care needs
sets out the services to be provided by our GPs
lists the actions you can take to help manage your condition.
TEAM CARE ARRANGEMENTS (TCA)
If you have a chronic medical condition and complex care needs, our GP may also develop Team Care Arrangements (TCAs). These help coordinate the care you need from our GP and other health care providers involved in the management of your health.
TCAs require our GP to collaborate with at least two other health care providers who will give ongoing treatment or services to you. Let our Doctor or nurse know if there are aspects of your care that you do not want discussed with other health care providers.
Patients are encouraged to review their management plan with their doctor at regular intervals.