Diabetes is a common disease, yet every individual needs unique care. We encourage people with diabetes and their families to learn as much as possible about the latest medical therapies and approaches, as well as healthy lifestyle choices. Good communication with a team of experts can help you feel in control and respond to changing needs.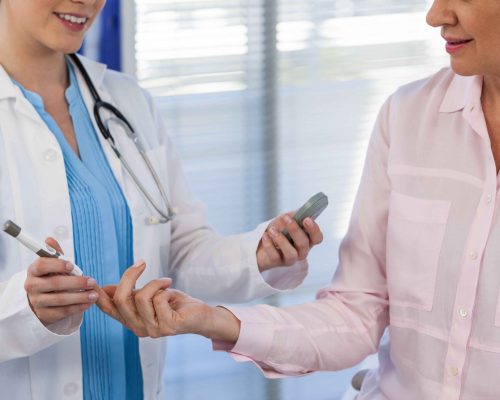 Care for Diabetes
Brush up on your dental care skills and control your blood glucose to prevent gum disease.
Populations at high risk for diabetes require specific types of treatment and care.
Diabetes can be especially hard on women. The burden of diabetes on women is unique because the disease can affect both mothers and their unborn children.
Living with diabetes as you get older presents some unique challenges, but we're here to help. Know your options concerning kidney, pancreas, and islet cell transplants.
Planning a trip? Whether you're camping or cruising, you can go anywhere and do almost anything. It just takes a little planning ahead to handle your diabetes.
Treatment for Diabetes:
Diabetes treatment varies for each individual. Successful treatment makes all the difference to long-term health, and achieving balanced diabetes treatment can be the key to living with both Type1 and Type 2 diabetes.
Treatment varies for every individual – not simply on the type of diabetes that they have but also more individual-specific diabetic treatment differences.
Treating your diabetes
Your diabetes treatment and management strategy should be agreed between you and our health care team. The aim of diabetes treatment is to keep, within reason blood glucose levels as near to normal as possible. Training in self-management of diabetes forms an essential part of diabetes management. Treatment should be agreed on an individual basis and address medical, psychosocial and lifestyle issues.